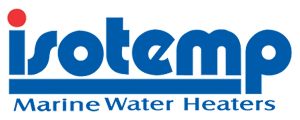 Indel Webasto Marine is the parent company for the Isotemp brand.
Isotemp water heaters are specifically designed for the use on yachts and boats.
Only high quality components are chosen to ensure the best product performance.
These marine water heaters are very robust, with both the water tank and external cylinder fabricated from stainless steel in the Basic and Slim ranges.
The SPA range features the same internal tank in stainless steel and an outer casing made of high quality polypropylene.
Browse Isotemp Hot Water Tanks